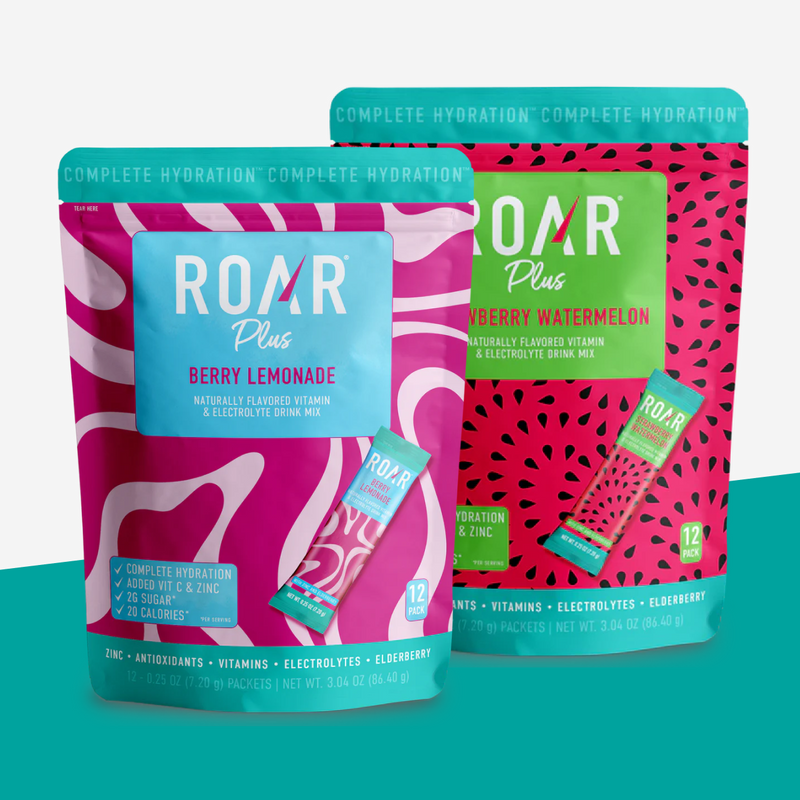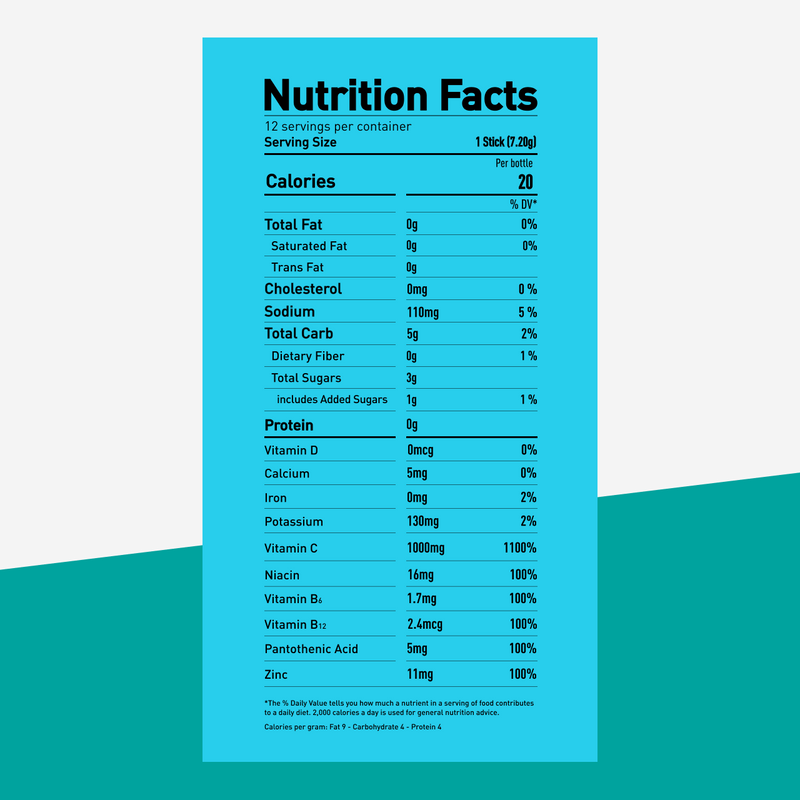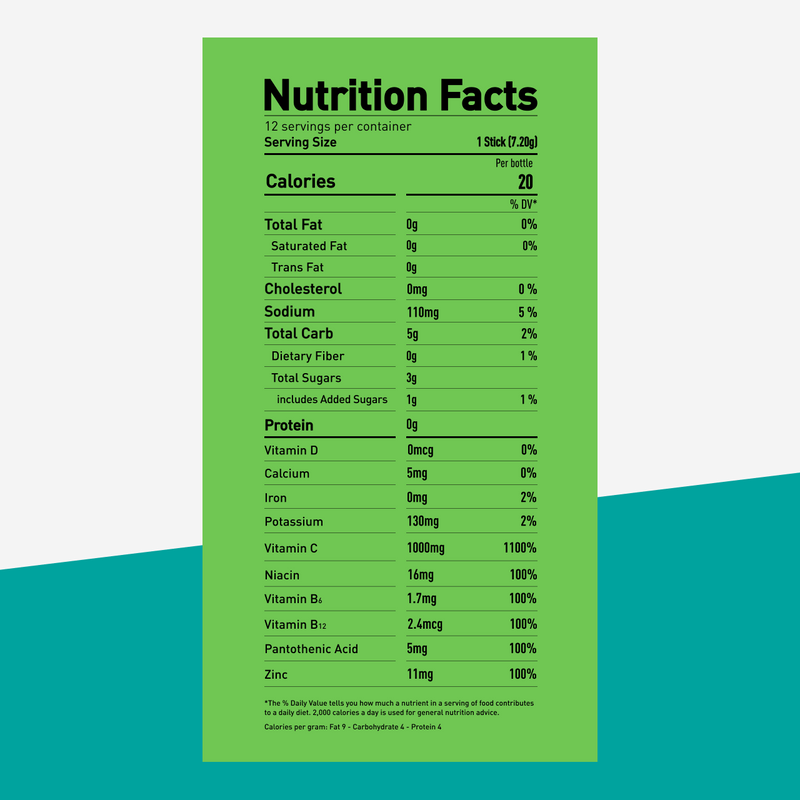 Variety Pack Contains: 1 - 12pk Berry Lemonade pouch, 1 - 12pk Strawberry Watermelon pouch.
Berry Lemonade:
fruity and tangy, anytime thirst-quencher that perfectly balances sweet and tart flavors. 
Strawberry Watermelon:
bursting with juicy, vibrant strawberry and watermelon flavors that are equally refreshing and replenishing.

MEET YOUR NEW DAILY WELLNESS BOOSTER!
Ultra-convenient and deliciously vibrant, ROAR Plus is Complete Hydration packed with a blend of antioxidants, vitamins, and electrolytes designed to support your everyday routine, boosted with added zinc, elderberry and green tea polyphenols, to give your body what it needs, right when you need it most. Each pack contains 12 sticks designed to deliver complete hydration that's easy to use on the go. 

Pour into 18 oz of water, shake or stir, and hydrate!