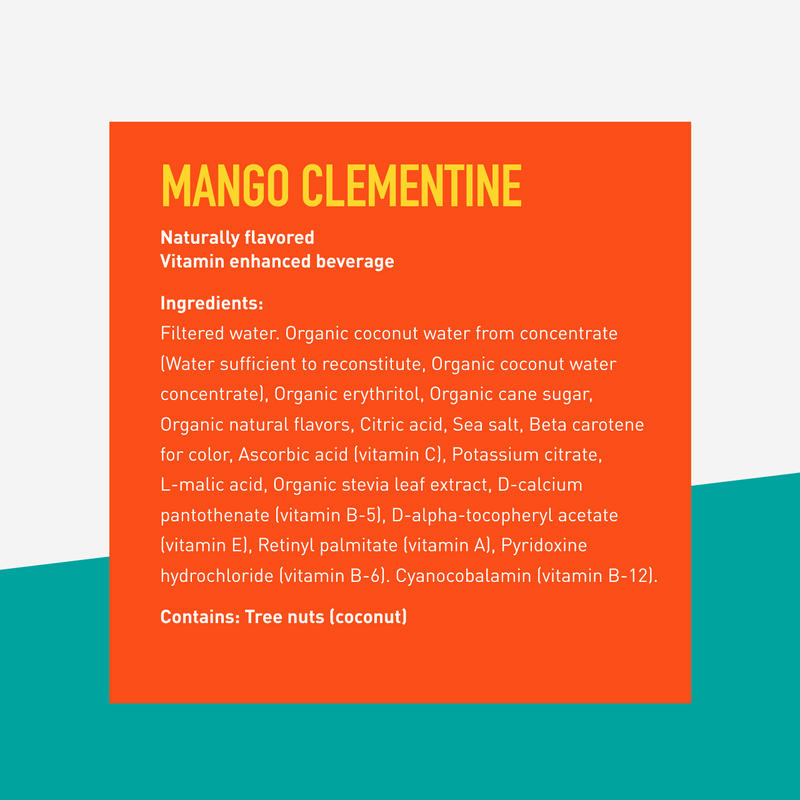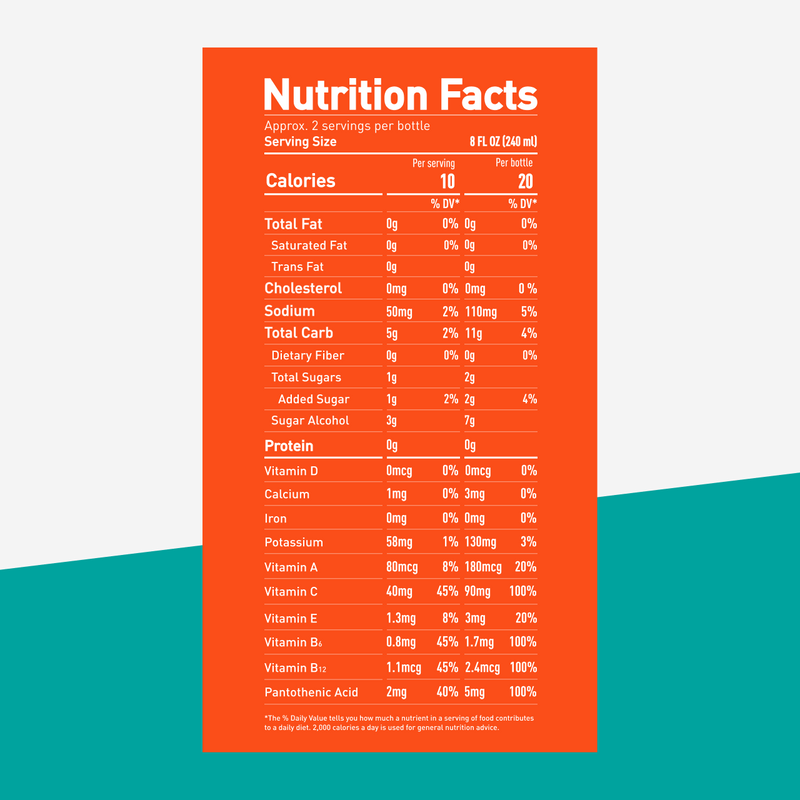 Mango Clementine combines the rich, ripe taste of fresh mango with sunny, citrusy notes of clementine for a smooth and tangy sip. 
Bursting with powerful antioxidants.

100% of daily value of vitamins C, B5, and B12. 

Organic coconut-water base is rich in electrolytes.

No GMOs, artificial flavors, colors, or ingredients. 

Gluten free.